Today, I want to continue my very personal story (last post was in October 2014) and as "Circle of fear" feels rather like where I have come from than where I am going to, I want to rename my very personal story from now on to "In Pursuit of the Light". To illustrate what I mean with these words, I want to show you my…
Vision of life
The goal(s?) in my life
The power of love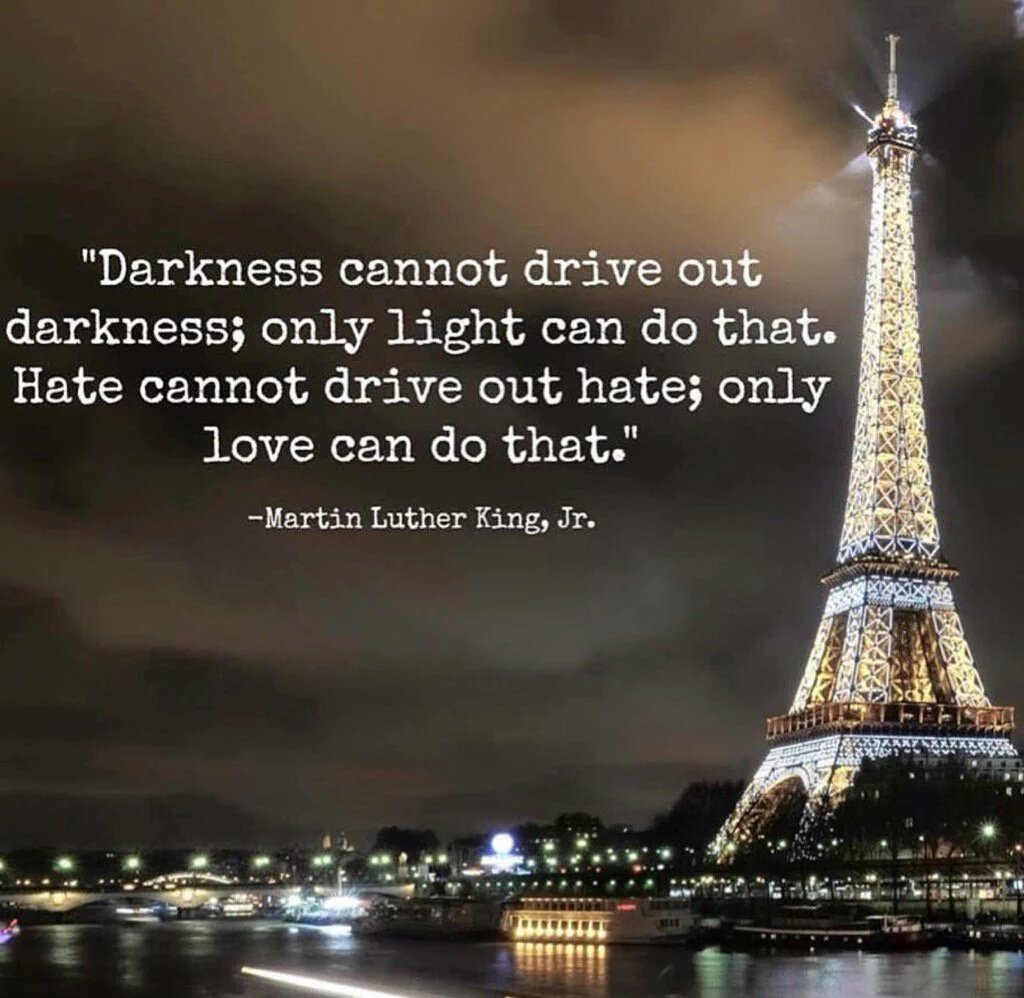 Yes: I am a dreamer
And yes, sometimes it feels like a punishment but it feels so great when you meet someone who sees the dawn with you before the rest of the world and maybe can even help you make the world see it a little earlier.
Why sustainability?
But now back to my very personal story…
In Pursuit of the Light
Let's say I begin to think about my life again after three years filled with studies and girlfriend struggle. I discover the great book "The seven habits of highly effective people" by Stephen Covey and begin taking control of my life again. I do better at work, enjoy my life more and more and feel quite good. I am spending very great summer holidays, one week of hiking with my parents (Austria) and two weeks of language-learning/practising and partying/excessive dancing (Salamanca, Spain). I discover how much I like to get to know to new people once again and organise some parties and connect people to each other. Back in Germany, some may have a hard time getting used to my new self-confidence but yeah, we are working on that. So lots of things are happening/I make lots of things happen and I want to leave you here for getting my shower to get ready for another exciting day.
This is how I left you last time I was writing down my very personal story. So what happened since then?
After the extreme energy and dancing in Summer 2014, I get known to a lovely girl from Fall to Spring and reaching Summer 2015, I wake up from my "Wintersleep" realizing I was not living to my full potential in this relationship and we break up. In Spring 2015, I begin working as an IT consultant quitting the company I worked at during and after my studies. As I am working most of the time from my home office (and only sometimes having workshops with customers what I would prefer much more), I look for excitement and social interaction outside of my work. I go a lot to the dancing parties of my dancing school, most of the time with the dancing partner I am dancing with for more than a year now. We spend our summer holidays at the Lake Constance together and enjoy the time very much. I am reaching my highest energy at the end of September 2015 when taking part in the Project Management Karlsruhe where I can talk and think a lot with great people and inspiring sessions.
I go to another dancing party just after the PM Camp is over and my life changes in a sudden. I am dancing with a woman I am knowing quite well for the little walk we had with some other persons from my dancing school in the summer. She tells me that my eyes would look empty and I begin to listen to my body. She tells me a few words while we are dancing and all of a sudden, my artificially pushed energy level gets down to a kind of natural tiredness after exhaustion and at the end of the dance, we hug each other. Laying in each other's arms, we change the room and sit down for a close talk. In the following days, we see each other a lot and have continued to do so ever since. My words from "In our forest" are inspired by our first days. We seem to be very different but having the same goals in life which means we can support each other quite well, living a love I have not known before. When I see my grandma for the next time, I tell her that I have a new girlfriend and before she can reply anything, I tell her "I believe this time, she's the one". I am sure we will enjoy our pursuit of the light together.
But well, there is not only light in the world. In Spring 2015, I discover that I have started my master studies (distant learning) without thinking too much and decide to quit the pain and live without master degree – quite well so far I think.
In Fall 2015, I end the friendship with my dancing partner I spent my summer holidays with because I feel like I have to be an older, less energized version of myself when being with her. It gets complicated and sometimes ugly but feels great once I have cut all ways back – after all it is often leaving a door back open which ties us to our past and prevents us from reaching our full potential, I think. Of course, this does not mean that we do not need to make peace with our past – I accept that I have lost a friend but am grateful for the great time we had.
With the shaping of my vision of life I told you about above, I feel wrong with my job at the IT consulting company. I feel like I have to do too much things, I don't love or the world don't need that much and at the same time, I have learned during a Massive Open Online Course about Social Business which great things companies can do. I love my customers and enjoy working with them a lot but my bosses boss me around too much and sometimes show that they dream less than I do. I know that I am a hard-to-employ employee because I do not accept leadership executed by organizational position ("You have to do so because I am the boss") and ask for real profit from my work for our customers and less focus on the profit of the company. But anyway, I close the door to my past once more and quit the job (currently I have my last working days till January 2016). It feels great, this smell of adventure!
Well, I am not unemployed despite this, I have started working for the Cooperate State University Karlsruhe as a project staff member in the area of eLearning (well known from my studies) – a job which feels a lot more like the purpose star in the first image.
And there is a lot more to come, whatever it may be. I am on my way in pursuit of the light.
Enjoy the last days of this year – spend the Christmas days peacefully and wisely with your loved ones and if we do not talk to each other before 2016 – have a great start into the new year everybody!